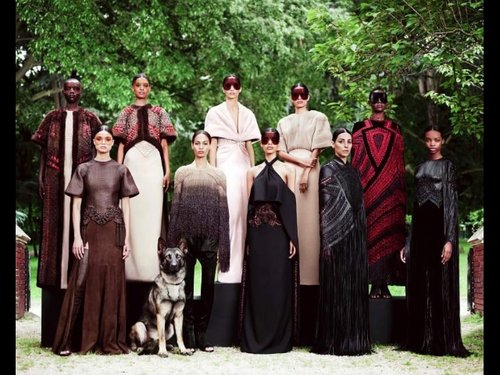 Ansa
Givenchy's haute couture collection it's all fetish in ten moves. Ten dresses designed by the Italian designer Riccardo Tisci.
From tigh high boots, frange in leather, capes and misterious mask sunglasses.
Da Givenchy scacco al fetish in dieci mosse. Dieci abiti, non uno in più per la haute couture della maison disegnata da Riccardo Tisci, una sfida ai paradigmi sadomaso, tra frange in pelle, stivali inguinali, braccia imprigionate nelle cappe preziosamente lavorate e occhi nascosti da misteriosi occhiali a mascherina.
Le collezioni di Tisci sono sempre una sfida alle categorie forti, quelle che normalmente non veleggiano nell'empireo dell'eleganza, tra temi dark, gotici, gitani e fetish.