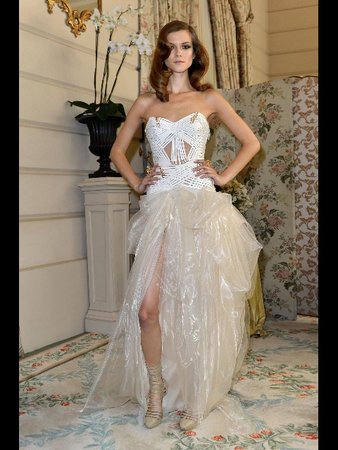 Copyright © 2012 ANSA. All rights reserved
Tarots, the sun and the moon, many symbols and Roman numerals: an esoteric fashion? Maybe a little, but so feminine and bold.
It's the new haute couture of Atelier Versace, opening the Paris show and surprised everyone, Donatella wanted to get back, excited, at the Hotel Ritz in Paris 15 years after the death of Gianni Versace.
Tarocchi, il sole e la luna, tanti simboli e numeri romani: una moda esoterica? Forse un po', ma tanto femminile e grintosa.
E' la nuova haute couture di Atelier Versace, che ha aperto la rassegna parigina e stupito tutti, Donatella è voluta tornare, emozionata, all'Hotel Ritz di Parigi 15 anni dopo la scomparsa di Gianni Versace.
.